Police Officer Eric Solorio
Chicago Police Department, Illinois
End of Watch Sunday, February 12, 2006
Reflections for Police Officer Eric Solorio
Happy Birthday my love, happy birthday : ) Today is your 28th birthday and I hope that I'm just not goin whacky and you are around to see all the people who still care and were there for you today : )

You have some pretty amazing friends : ) I knew this from before but...wow! i'm hating on you,you got good friends : 0 JK well, I can never hate on you...I love you waaaay too much and I am soo happy that you had a good life and I can only hope that you have a even better one wherever you are : ) you are my heart and soul : ) you have left me with many great memories and have left some good friends for me too...I miss you and this is still unbelievable to me that you are gone! you are not gone from my heart though. HAPPY 28TH BIRTHDAY : )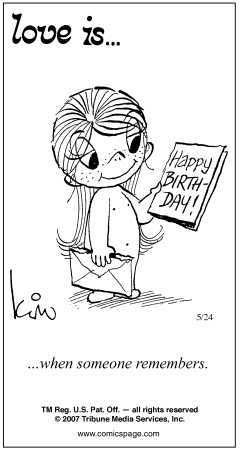 (I HOPE THIS PIC APPEARS :0 ) and many people remembered so you got alot of lovin : ) As long as I live I will always remember....I guess that means I'll always love you? Sounds about true! Feliz Cumpleanos ; )
Lili
July 21, 2007
Happy 28th birthday! I guess I will have a beer and a shot for you to celebrate. I have been meeting a few more of your friends. Really nice guys... Miss you alot. Wish I could talk to you. You know Renee's birthday is one day before yours. So what are you both doing? Looking after all of us? I hope so. Send me some love this way. Sure could use some. Peace out.
RICHELLE SOLORIO
SISTER
July 20, 2007
I Love you : ) Your birthday is coming up....I'll make sure there's no sadness...I'll try to celebrate in your honor and have good time, You are my everything and yea, I think I might be getting messages from you now...either that or I've completely gone nuts : ) Thanks for the birthday gift, yea...I love you too. Take care my love, I'll try to do the same : ) keep visiting me...I LOVE IT!!!
PEACE OUT,NIGGA...PEACE OUT...my nigga : )
Lili
ex life partner.... naw you still my partna ; )
July 17, 2007
love you love you :) :) Miss you, miss you:( :( work stinks!!! :( I hate work!! :( :o it's very slow today :( i miss you..Uriel has his place near me now...Whoa is it slow! Talk to me negro I miss you ALOT!!
July 8, 2007
uuuuuuueeeeeeee!!!! Do I miss you!!! :O Life is so different without you...the funny thing is all is the same..the sun still shines, parents still yell at me yara,yara, yara (she's good by the way...she has a little boy..oh wait you were still here..yea, but she's good : )...yet all feels soo different. I'm different yet the same...weirdness :O Was on the web had to stop by this site...I lost my phone again Eric :( but it's all your fault!! You owe me a couple new phones now!! My birthday is in a couple days yet it'll also mark month number 15 without you :( Life is crazy...we gotta alot of talkin to do you and me and you gotta ALOT of explaining to do punkass!!! you'll wish we didn't remeet!! It's all good though our goodtimes always outweighed the bad and I'd rather be miserable with you here than miserable without you. Gotta go...I'm at work...your birthday is coming up too. It's hot here..I mean HOT!!! Today would be a good day to take Zorro out with the top down hoping some honey would bring hers down for you..hahaha, yea you'd be sweating profusely too with your overactive sweatglands!! AWWWW :O I miss you!! you were a dork!! I loved that! :D
By the way...my mom just carried a baby and your mom mentioned we shoulda had one..Um, YEA!!! SHUUURE!! NOW! What happened to the clockblocker parents of the past!! I tell ya life is weird!! Take care playa, playa. MY playa, playa :) Missing you always and and loving you forever...I love you, love you, love you!! And am soo proud to have been your girl. R.I.P
nigga...I need no name my rank is high;)
life partner
July 8, 2007
HEY YOU ! You came to me in my dreams last night !! You were a true gentlemen !!! You looked as handsome and fine as you've always been in my eyes !!

I just wish you could take me on a date in my dreams, and that youd make it last the whole night through.

Man do i miss those late night conversations !

... till now i still dont feel your gone !

Ya sabes .... quien soy ....
June 27, 2007
hey papah' ..... its getting closer to your birthday !
i miss you so much ! ! every day , every hour, every month.
June 21, 2007
miss you babe...put some new pics of us I found in my room. Thought I even saw you last night...wishful thinking. Life is weird...was on yahoo so just wanted to post an "I love you". Love you ;) and miss you :( your friends do too...cuidate and cuidame... bye ;) :(
June 11, 2007
hey Angel of mine...I said no more reflections but you are in my thoughts 24/7 to the point where you give me headaches...I miss you alot :( I really do...things have been rough since you been gone....I can never stop thanking you for the many happy years we spent together and everything I learned through you...you really CHANGED my life COMPLETELY...and you're making dating really, really, hard!!...cockblocker :) You left tooo high of a standard...I'll never have another you...my TRU love : ) I miss you alot and hope this life after death stuff is true so I can see you again. Thanks for all the new friends I have because of you and for getting me up to the white HIZOUSE :) Even through your death you're still creating miracles for me : ) te extrano bastante... every one of life's "happy" moments has been diminished since you left...missing you and loving you now and forever ;) R.I.P my love
Boddhisattva
June 8, 2007
To Eric's Mother please remember that you are always in are prayers. We are here for you (Peer Support) & (EAP). We were all sadden with death Eric and we just wanted you know that you and Eric will not be forgotten.
Investigator David Saucedo
Chicago Police Department
June 5, 2007
Today is National Law Enforcement Day and I salute on this day for your bravery and dedicated service to the citizens of Chicago. Continue to keep watch over your loved ones and those still out on patrol guarding over the Thin Blue Line. You have not been forgotten.
Bob Gordon
Father of CPD Officer: Michael P. Gordon, EOW: 8/8/04
May 15, 2007
This weekend my brother, Sean Segal a former Quigley North classmate of Officer Solorio, and I will run the Inaugural National Police Week 5k in his memory. May his family know that his memory and sacrifice will never be forgotten.
Michael Segal
Former LEO
May 11, 2007
You are a HERO to many. You were just my little brother. I cannot believe all that has been happening for the last week or so. It seems like you are being honored everywhere. I am getting ready to go to Wash DC in a couple of days. Nervous as hell. I feel like I am going thru your funeral all over again. The pain is still too real for me. I am still hurting. Does it ever stop?
RICHELLE
SISTER
May 10, 2007
Although I did not know Officer Eric Solorio, please accept my heartfelt sorrow for his loss. I will be bicycle riding in the Police Unity Tour, (NJ-DC)this weekend in his memory. My his family find confort in knowing that he will not be forgoten.

-In valor there is hope. Tacticus
Paul Mazzeo - West Caldwell Police Department, NJ
Police Unity Tour rider 2004,2005,2007.
National Law Enforcement Memorial Supporter since 2000.
Patrolman Paul Mazzeo
West Caldwell Police Department, NJ - Police Unity Tour rider - NLEOMF
May 8, 2007
I had Met Eric several years ago at a night club. When Eric came up to me he seemed like a very outgoing, funny guy to be around with. The first thing he told me was that he is a police officer, and how much he loves his job. Eric and I starting talking trying get to know each other. We clicked so well, but just as good friends. I would meet up with him and his friends and see him act like a goof ball all the time(especially when he was drinking).During some holidays when he had to work, he would stop by my house and we would hang out and laugh for a little bit or go get an Iced coffee.Eric was a very happy person.I remenber when he was in the process of buying a house in the Pilsen area.Eric was Trying to convince that I would be the perfect tenant for him. I told him he would like coming over to party with my friends and I. I had lost contact with Eric for a while. The last time I had seen Eric was in the begining of Jan.2006.at Sangria night club. We were so happy to see each other it had been a while. In feb. I happened to turn on the Television, fox news and I see Eric'c picture and that he passed away showing his family and friends in a memorial service for him.That was a very sad day for me. I only wished I found out sooner so I could have said good bye. Who would've known that time at Sangria's was going to be last time I would ever see him. Eric these memories that we shared, will always stay in my heart.RIP

old Friend
May 8, 2007
Eric, was in Springfield to pay my respect. Rest in Peace brother
Sgt S. Ronan
Chicago P.D.
May 7, 2007
Guess who? I am having a hard time this week. Going to Springfield to honor you and others that have passed on in 2006. I am happy and sad. What can I say. I still can't believe that you are gone. Sometimes I feel that I have no more emotions left. I wish that I didn't have to do this....go to Springfield and DC. But I have to be there to honor you and represent the Solorio family. It's not fair..... Life isn't fair!!!! I miss you. Love you baby brother. PEACE.
RICHELLE L. SOLORIO
SISTER
April 30, 2007
I'm glad someone left a reflection... I check this often and wanna leave a message almost everytime I'm on...but you can't read them.

Know that I love you...well, you knew...know that I'm in love with a ghost...you probably do...Life has been so hard...pointless...I'm looking for a new purpose, a new drive... our love was our inspiration.

Im mean to people sometimes (me!! buddhist me!!) because it hurts so much you're gone...I'm very mad at life...baby, if you're around shed some light...make me strong (I'm doing okay sometimes...can you see-probably not : ( Miss you alot. You are the most amazing person I met. I can't believe my love and bestfriend is gone. Te amo and you are always on my mind....this might be the last one I post because I don't wanna post grievances...especially when its YOU I want to see them. I owe you nothing...I gave you my all in life...we spent ALOT of time together...it's sad that's there's no more. Que sepa la gente that you were the Mutherfuckin SHIT!!! and that it's still Eric's world biAAAAAATCH! (oh wait, can I swear on this...I should be able to it's your page)!

I'm hating life without you! : ( But one day if this afterlife exists I will see you again!!
Love you, miss you ALOT!!!
LILI
April 24, 2007
Eric Eric Eric

Eric with a C

I couldn't remember where I was last Super Bowl; it was the last day I saw and talked to you as you, and I guess my mind just blocked out the pain out for me. Miss you man...devestated that there ever was a last time I talked to you.

Thought things were going to turn out so much differently. It would have been a struggle though. I just knew if anybody could do it, you could. I was ready to get in there with you and your family, to get you beyond the blankity blank "injury", and on with your life and all you wanted to do. So much drive in one person. A wheelchair would not have stopped you from leaving your mark on this world.

I can accept now that you probably wouldn't have been happy in a chair. Maybe even terribly depressed or hopeless. Yeah, it's probably just selfish of me...but I want you here for yor Mom too! I know you didn't want to leave her.

You're perfect now, in heaven watching over all of us who miss you. I know you are with your Mom, siblings, and partners everyday. You didn't want to leave us.

Eric, will I ever be able to believe you, you! are gone? Over the summer, I found myself foolishly wishing you would just come back on the year mark.

See you soon.
Shani
Your Tenant
April 23, 2007
A member of the Northern California Police Unity Tour team will be riding in you honor during May 2007 National Police Week in DC. Please help keep us safe as we honor you our brother. If contact is not made with your family or friends a bracelet of the event will be left by your name for them to claim. Thank you for your service and peace to all who were touched by you.
R.Bucher
Oakland PD CA
April 10, 2007
I LOVE YOU, I LOVE YOU, I LOVE YOU, I LOVE YOU, I LOVE YOU!!!!!! I MISS YOU, I MISS YOU, I MISS YOU, I MISS YOU! Here's just wishing you could come back to me!....Life would be soo much easier!! Te amo, te extrano, te adoro, te necesito... you knew this in life...I hope you still know this to hold true in death! Keep me, your mom, your family and friends...CPD family and all of us safe! BOY! Do we miss you! Yes, papi you became Che! At least to me... you've changed my life! R.I.P I love you!

"TO THE WORLD YOU WERE ONE PERSON...TO ME YOU WERE MY WORLD"
-anonymous

See you soon big pimpin'!! ...I love you! can't get tired of those 3 little words because you showed me what love is! Thank you : )
LILI
February 19, 2007
HAPPY VALENTINE'S DAY!!!!! Boy, do I miss you! I'm working today as usual and missing you sooo much more than usual! I love you and you are always on my mind. R.I.P papi.
Lili
February 14, 2007
Ditto...to your reflection Richelle!! I just came back from the mass and STILL can not believe your brother is gone!!! One whole year!!! The memory of our relationship and the closure and love we still shared that i saw evident in his
hospital stay are still with me and will probably never fade....I won't forget...I can't but do have to move on! Your brother is the most incredible person i have ever met and you know what...he got it from his father! ...I dreamt of a life with him... your dad as a father in law and little by little that all slipped away.... I feel helpless... your brother was an example to many! An inspiration and my desparation... i lost your number...please call me if you have mine! I think of your brother everyday...day and night! Night and day... i mean look at the time of this reflection (if it posts)! I can't even sleep! I want to move on!! i want to continue my life...the memories hold me back sometimes! Let it be known to everyone that the Solorio family are the greatest people I have ever encountered! God rest your soul Papacito and may you R.I.P too Richard! Look after us all! I've mourned enough! Please help me move on!!! I love you now Eric forever and always, papi. Descanse en paz y ayudanos! te extrano un chingo! I will overcome this!!! thank you for the memories ; )
Lili
bestfriend/girlfriend
February 13, 2007
Today marks the 1 year anniversary of when you left us. It is time for me to go back to living again. Living without you in my life just doesn't seem real. I don't want to go back in time and relive all the time spent with you in the hospital and your last moments. It is just to sad and hurts me tremendously. I don't know why it all happened the way it did. I don't think it matters anymore. God has given me the strenghth again to get through the pain I have felt. I guess you were put on this earth to be a role model for all. Your generosity, kindness, helpfulness, optimism, strength, spirituality, confidence,humor and love of life will always be remembered, Eric. You always strived to be the best at everything you did. I could see you just needed to be accepted by everyone you came in contact with. I have known you all your life. I remember when our dad took me to your house to meet you when you were about 6 months old. I thought you looked just like me when I was a baby. I guess we both resembled our dad! I have watched you grow up into the man everyone so loved and always will. I never told you this but I was proud of you. I hope that me being there for most of the important events in your life showed you what I couldn't say. I know that you came to me often to ask me questions about our family. I treated you like the little brother that you were. Being 16 years older than you, I had a hard time relating to you. You wanted so bad to be my equal, but I wouldn't let you. I am not sorry for how things were between us. I taught you how to have respect for your elders. But I did encourage and support you with regards to the BULLS and BEARS teams. I took you to get autographs and attend games. I listened to you constantly when you talked about WWF wrestling. I never discussed with you about being a police officer. I didn't really want to know about your job. I never realized that your job would cause your death. I guess I thought you would be here forever. The city of Chicago & the Chicago Police Department were very priveledged to have a HERO like you. There will never be another ERIC SOLORIO. I love you my dear baby brother. I will never forget you and will always miss you!!! Time heals all hurt. It is time for me to move forward and enjoy life as you have taught me. Until we meet again in HEAVEN!!!!!!! PEACE OUT.
RICHELLE L. SOLORIO
SISTER
February 12, 2007
G-d Bless.
February 12, 2007
Want even more control of your Reflection? Create a free ODMP account now for these benefits:
Quick access to your heroes
Reflections published quicker
Save a Reflection signature
View, edit or delete any Reflection you've left in the past