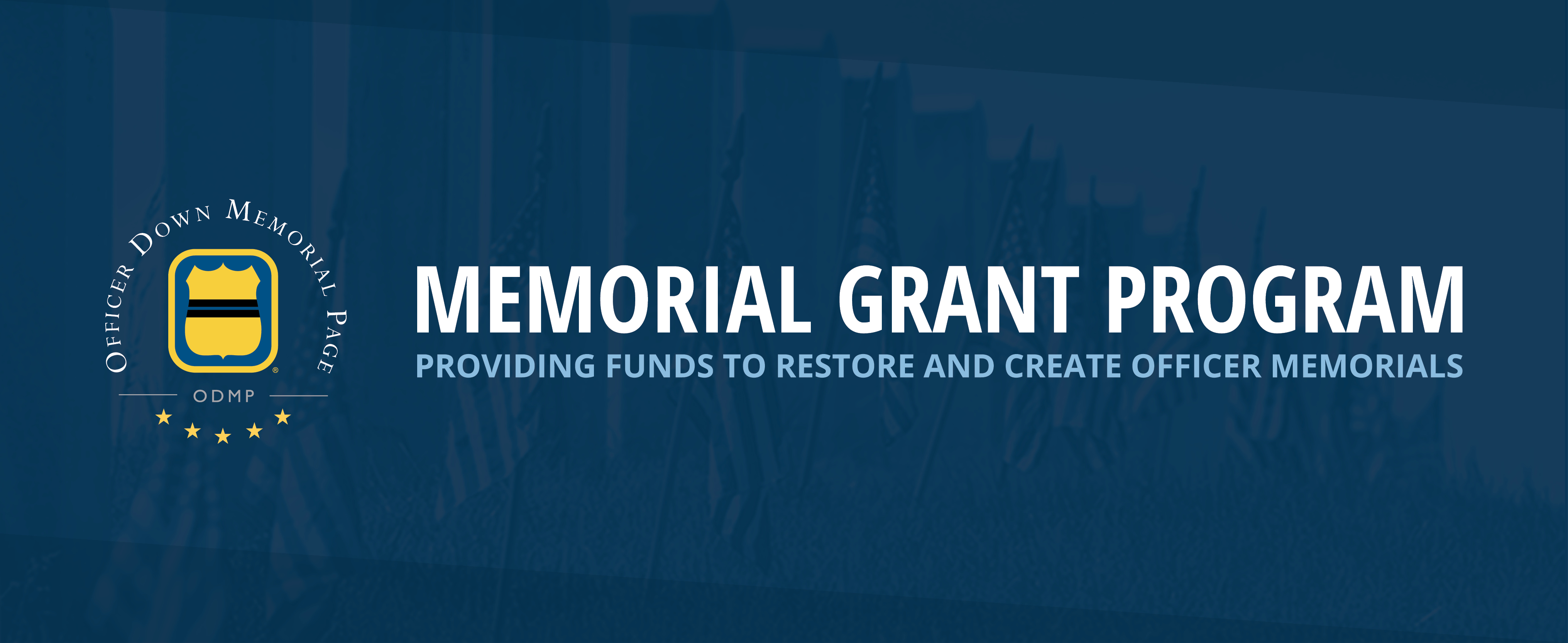 ---
The primary mission of the Officer Down Memorial Page (ODMP) is to honor law enforcement officers who have given their lives in the line of duty. ODMP's Memorial Grant Program provide grants of up to $1,000 to be used for the restoration or repair of existing memorials or markers, placing grave markers for fallen officers without one, or the creation of physical memorials honoring officers who have died in the line of duty.
A total of $23,000 was distributed in the latest round of funding, and since its inception the program has disbursed over $40,000 to organizations and agencies across the country.
Officer Down Memorial Page Memorial Grant Program Eligibility Criteria
Memorial Grant Program funds are available to agencies and organizations associated with law enforcement
Memorial Grant Program funds are to be used in the following ways:

Restoration of an existing memorial
Repair of an existing memorial, which may include memorials that have been vandalized
Creation of physical memorials for fallen officers

One proposal per agency and/or organization will be considered for the scope of work per ODMP Memorial Grant Program quarter
All aspects of the application requirements must be completed and submitted to qualify for the approval process.
Agencies and organizations who recently received a grant:
California Highway Patrol - Inland Division
Lincoln Police Department and the Lancaster County Sheriff's Office
Lehi City Police Department
Creek County Sheriff's Office
Forsyth County Sheriff's Office
Wilmington (NC) Police Department
Brigham City Police Department
Milwaukee WI Police Department
Metropolitan Police Department of Washington, DC
Waller County Sheriff's Office
Phoenix Police Department / Foundation of Retired Police Officers
Greater Thumb Area FOP Lodge #148 of MI
Weber County Sheriff's Office
Taylor County Sheriff's Officer Association
North Miami Police
Chesterfield County Sheriff's office
Sumpter Township Police Department
Kansas City Police Officers Memorial Foundation
Pueblo Police Department
Missouri Trooper Monument