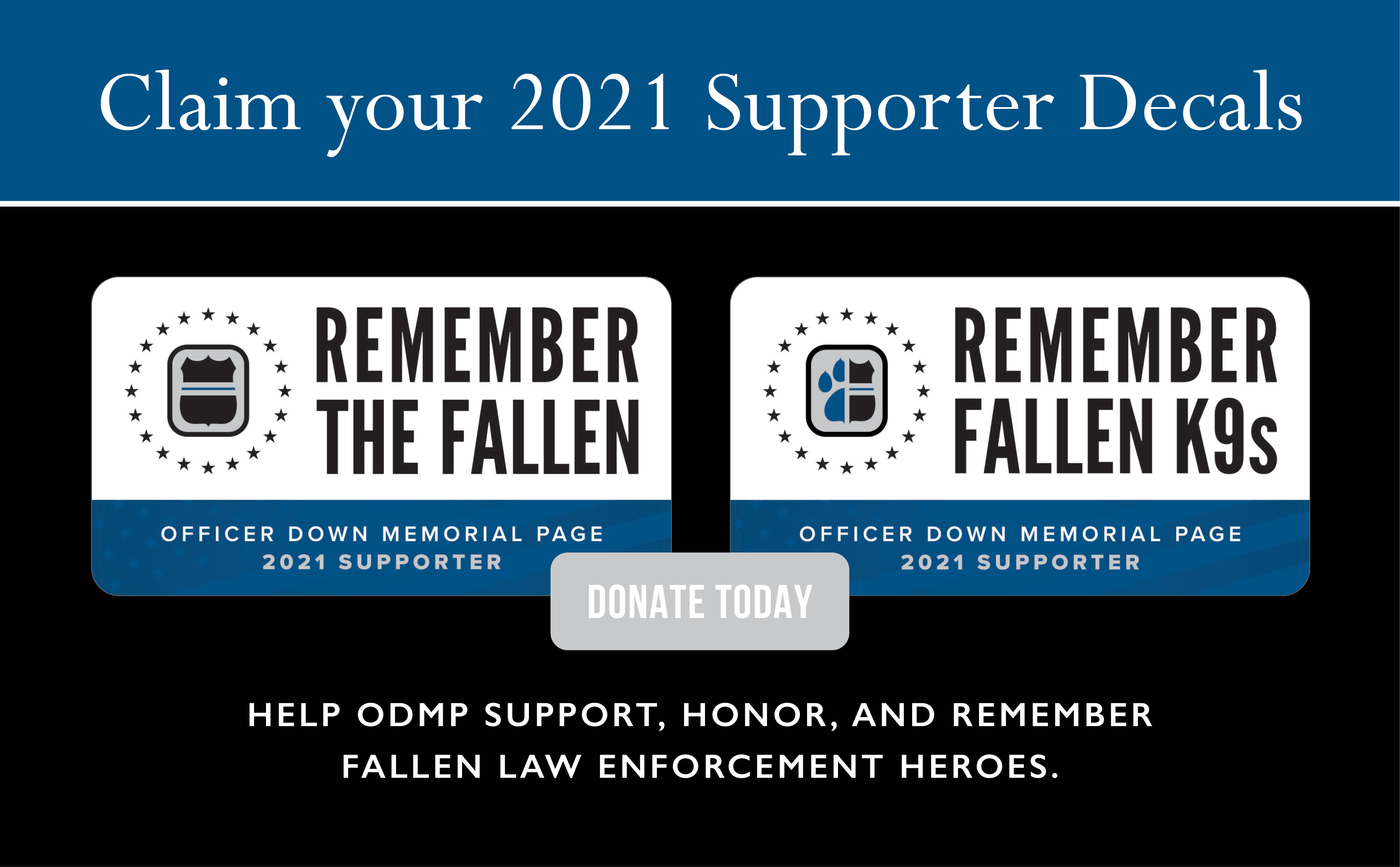 ODMP relies on the support of visitors like you to provide all of our free resources and services. By making a generous donation today, you will be:

Honoring over 24,000 fallen law enforcement heroes and hundreds of fallen K9 officers



Identifying yourself as an ODMP supporter to local law enforcement



Denying parole to cop killers



Saving lives through our training & free vest partnerships



Informing officers & citizens of line of duty deaths nationwide
The 2021 ODMP Supporter decal is 4-inches in diameter with a white background: Perfect for proudly displaying your support on your car or business window.
Our token of thanks for your support:
$20 - One ODMP decal
$35 - Two ODMP decals
$50 - Two each ODMP & ODMP K9 decals
$100 - Three each ODMP & ODMP K9 decals
Supporters who make a single donation of $500+ also receive a special gift.

Donations to ODMP are tax-deductible. The Officer Down Memorial Page (Tax ID: 54-2002597) is a 501(c)(3) nonprofit organization. We rely on the financial support of visitors.
For more information about charitable disclosures please click here.